EUAEL is an Alliance of the world's leading Equine law firms.
The Head Office of the EUAEL Alliance Group is based in the Netherlands at Schelstraete Equine Laywers offices: Oisterwijk and Amsterdam.
EUAEL has Alliance Partners in the most important equine countries.
Our Alliance Partners combine more than 40 years of experience in Equine related legal matters (advice and litigations).
EUAEL has been founded by Mr. Luc Schelstraete, having his office Schelstraete Equine Lawyers in the Netherlands.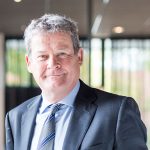 International Alliance Partners