A yard owner who had a substantial claim for personal injury against her after having accepted £30 from a novice rider to help her find a horse has had the case against her dismissed.
The rider/owner commenced an action for personal injury after falling from the mare two months after she was purchased — despite having been advised by the yard owner not to buy her.
The yard owner was asked to accompany the Claimant to view horses and accepted £30 on three occasions for her time.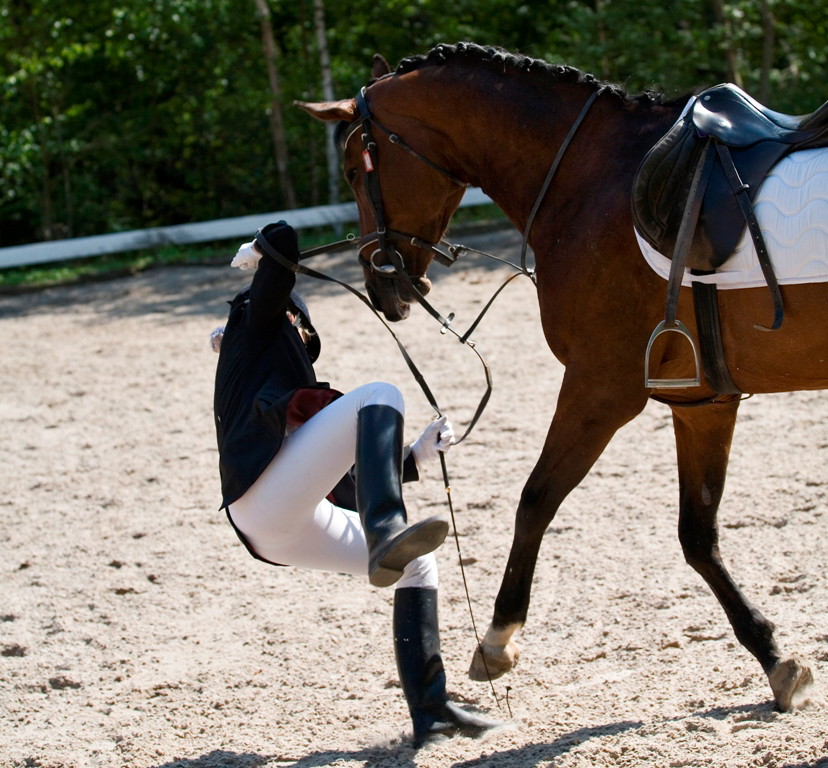 Both parties went to see the mare who was described by the seller as "safe" and "sane" and "ideal for a beginner". They viewed her at the seller's outdoor arena and on the road.
When the Claimant decided to buy the mare and had her vetted, she was found to have a swelling on her stomach area. Both the vet and the yard owner advised the claimant against purchasing her because of the condition, but notwithstanding this advice the Claimant went ahead, having been told by the seller that the £200 horse would otherwise go for meat.
The mare was kept on DIY livery and after lessons no problems with her behaviour were noted.
At the recent 2 day trial the yard owner and her witnesses described how the Claimant had not accepted advice on how to care for and exercise the horse, often not riding her for days at a time.
It transpired that in late 2013 the mare was ridden without however when she next rode her in the school two weeks later when accompanied by a friend, she fell off.
In the court action the Claimant stated that the mare trotted and cantered off with her despite being asked to stop. She claimed the mare ran towards the fence, causing her to fall off and suffer significant injuries.
Although she had taken the £30, the court accepted the evidence of the yard owner that she had told the Claimant that she did not buy and sell horses as a living, she was not an instructor and she was not an expert in selecting horses for their owners. In the circumstances the judge found the yard owner had not "intended to create legal relations".
In addition the judge found that as the mare had behaved well from the date of purchase until the date of the accident, despite the lack of exercise that the mare was suitable for the claimant at the time of purchase. It was also accepted that the yard owner had followed correct procedures in advising the Claimant to try the mare at the seller's premises and to have the horse vetted.
It was noted that a new bridle had been purchased for the mare between her last ride and the date of the accident, and that the Claimant had fitted two holes too low in the horse's mouth. The court found that this may have contributed to the loss of control.
BY Jeremy Kleinfeld – DLKM